VII SLOBOMIR INTERNATIONAL MUSIC COMPETITION 2021
Posted by

Date

April 5, 2021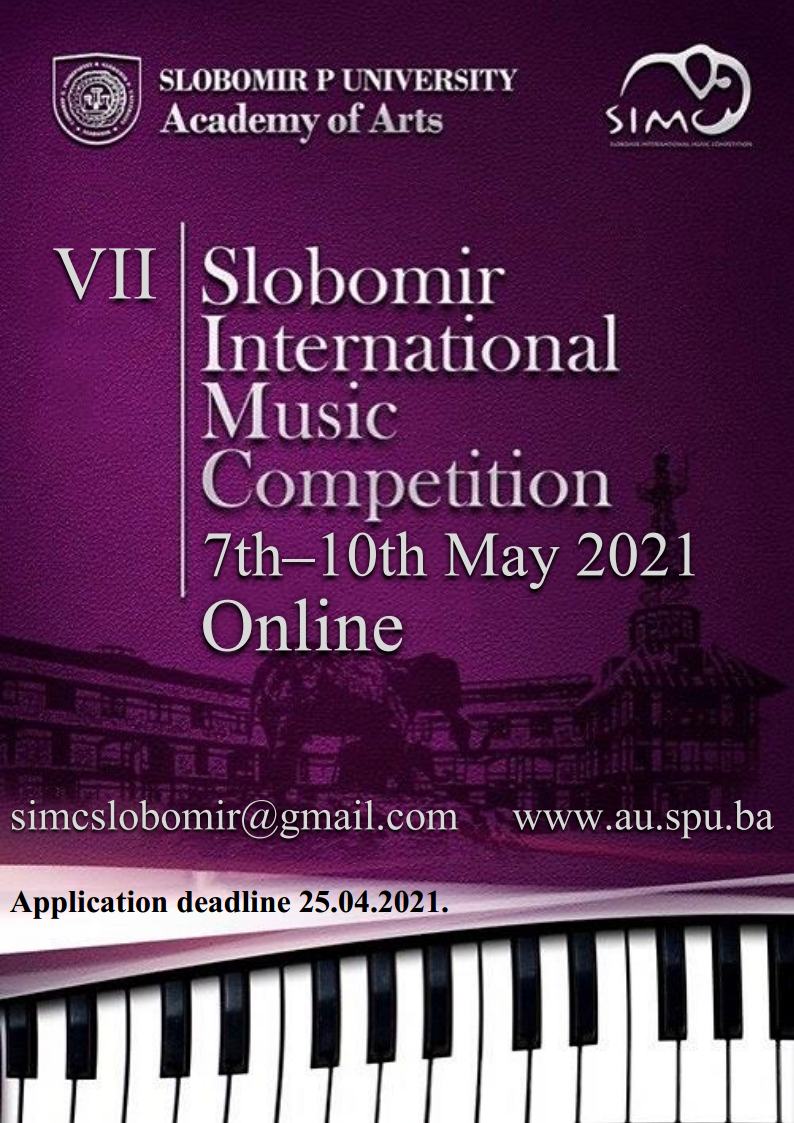 Dear colleagues,
It is our great pleasure to invite you to the seventh Slobomir international music competition, which will be organized online from 7-10. May.
The organizer of this very important event is the Academy of Arts Slobomir P University of Bijeljina.
According to the plan of the organizers, the participants will be able to compete in the disciplines of piano solo, piano duo and comparative piano, and the candidates will be evaluated by a jury composed of pianists and pedagogues of international renown.
The application period is from January 25, 2021 to April 25, 2021.
Please find attached the Rules, Repertoire and Application for the Competition.
Please present this material to your colleagues, primarily piano professors and the head of the piano department.
All detailed information can be found on the Competition website www.au.spu.ba.
GENERAL RULES OF THE COMPETITION
tel: +387 65 325 839, +387 55 231 – 105, +381 64 864 52 31,
e-mail: simcslobomir@gmail.com.
Welcome!!!
Artistic director
Aleksandra Radosavljević, MA, professor